The U.S. Air Force Turns 70 Years Old Today: A Look Back, A Look Ahead.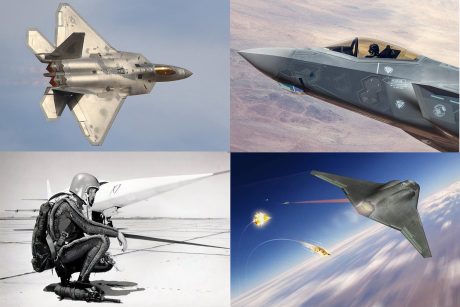 USAF Celebrates Its 70th Anniversary With Reverence for History and Hunger for Innovation. The United States Air Force turns 70 years old today. The newest branch of the U.S. military was born with the passing of the National Security Act in 1947, a restructuring of U.S. military assets in the wake of WWII. During the […]



Watch A Russian Ka-52 Gunship Helicopter Accidentally Fire Rockets At Spectators During Exercise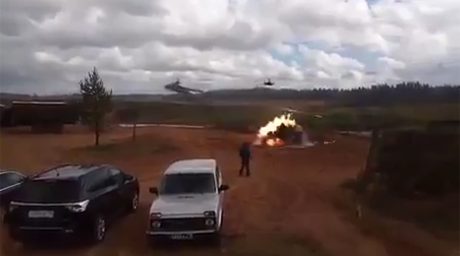 Close call: This Is What It Looks Like When An Attack Helicopter Fires At You. The following video is pretty scary: it shows a Ka-52 Alligator attack helicopter accidentally firing rockets towards parked cars and bystanders. The Kamov Ka-52 Alligator is an all-weather attack helicopter featuring the distinctive coaxial rotor system of the Kamov design […]



U.S. Marines Demonstrate Air-Ground Task Force Capabilities in Detroit, Michigan.

USMC Air Assets and MARSOC Team Stages Visit, Board, Search and Seizure Operation. Marine Corps units from across the United States performed an exciting demonstration of air combat and maritime special operations capabilities on Friday, Sept. 8, and Sunday, Sept. 10, in downtown Detroit, Michigan as part of Marine Week 2017 in Detroit. Marine Week […]



RAF Reaper Drone Footage Shows The Moment A Hellfire Missile Stops A Public Execution By Targeting An ISIS Sniper

Here's the footage of a RAF Reaper drone unleashing Hellfire missile to stop a public execution in Syria. The news of a successful RAF MQ-9 Reaper air strike on Islamic State militants to stop a public execution in Abu Kamal, Syria, was made public in May this year; yesterday, the UK MoD released the actual footage […]



Here's The Video Of The Syrian Su-22 Fitter Being Shot Down By A U.S. Navy F/A-18E Super Hornet
F/A-18E Super Hornet vs Su-22 Fitter near Raqqa, as seen through the Hornet's ATFLIR. On Jun. 18, F/A-18E Super Hornet belonging to the VFA-87 "Golden Warriors" and piloted by Lt. Cmdr. Michael "Mob" Tremel," shot down a Syrian Arab Air Force Su-22 Fitter near the town of Resafa (40 km to the southwest of Raqqa, […]